The Trails of Norfolk: North Elmham Chapel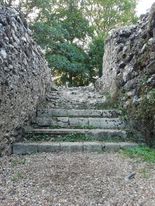 North Elmham Chapel is filled with so much history. The ruins that remain are a small Norman chapel which was then transformed into a castle, to which the moat still surrounds the area. There is so much to the Chapel ruins, a lot of the ruins still remain and as i mentioned the moat still surrounds the ruins which is amazing to see. There is a meadow behind the Chapel which is known as the Cathedral Meadow. The meadow is perfect for dog walks and the views are great. There's lots to see and many routes to explore. I would highly recommend taking a visit to the chapel ruins and the meadow. It's great to learn more about the hidden treasures in a county we call home.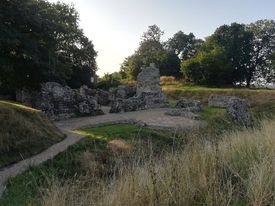 In the late Saxon duration, North Elmham was the principal seat of the Bishops of East Anglia. In 1701 the Bishop was then transferred to Thetford, leaving the cathedral out of use. Then some time later said to have been between 1091 and 1119 a Bishop named Bishop Herbert de Losinga, founded a church for the village of North Elmham and a small chapel which was private for his own use. Bishop Herbert de Losinga then went on to turn the chapel into a house. North Elmham then was passed onto to well known Thomas Cromwell where the chapel was assigned to the vicarage and gradually, overtime became the ruins we see to this day.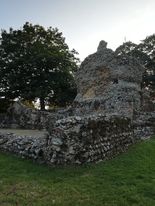 North Elmham is a lovely village, there's lots to it. There is a primary school, a doctors surgery, an amazing pub/hotel, a cafe and a post office, a local shop and a few parks too. I could continue to mention more that is a part of this village but it would be a long list. I personally think it's an amazing village with a lot of history that sits behind it.