Ethan's Skydive
Christmas Jumper Day is here! But not as you know it…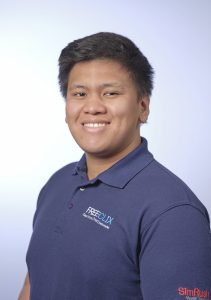 On 11th December, Ethan Dimaano will be achieving a lifelong dream by taking a skydive from Beccles Airfield in aid of Help For Heroes. This event is sponsored by Norfolk based Internet Service and Telecoms Provider FreeClix, who took Ethan on as a trainee junior technician under the Kickstart scheme earlier this year. The charity jump will take place at Beccles Airfield sometime between 10:30am and 12:30pm. 
All of the money raised from the jump will go straight to Armed Forces charity Help For Heroes. The money will be used to provide invaluable support for wounded veterans to enable them to overcome the challenges that life after service brings. This charity is extremely close to Ethan's heart as his long-term career goal is to work as an engineer in the RAF.
"Working at FreeClix under the Kickstart Scheme has given me a fantastic opportunity to gain experience towards my main goal of working as an engineer for the RAF. I've developed skills and gained technical knowledge that will be vital for me when I reach the RAF. I'm delighted to now be able to do this sponsored skydive for Help For Heroes, with the support of all of the FreeClix team."
Ethan has already reached dizzying heights after managing to fundraise almost £300 for the charity in the lead up to his dive. With one week still to go, the hope is that this total will continue to climb right up until Saturday 11th and beyond.
"I'm delighted that we've managed to raise so much money for Help For Heroes already before I've even made it to the drop zone. The work they do is integral to helping wounded veterans and their families recover and I'd like to raise as much as we possibly can for them."
FreeClix director, Peter Freeman, wants to encourage people to show their support in any way they can for Ethan.
"We are extremely proud of Ethan for taking on this challenge. We're delighted to be part of Ethan's journey to achieve his goal of working for the RAF, helping him develop his technical skills and now sponsoring his skydive too. He's raising money for an excellent cause so if you can donate anything at all we'd really appreciate the support!"
If you want to go watch Ethan dive for Help for Heroes make your way to Beccles Airfield on Saturday 11th December. The jump is due to take place after 10:30 am. If you'd like to go one step further and donate to Ethan's fundraiser, you can do so visiting this webpage.