East Ruston Cottages –  We love dogs!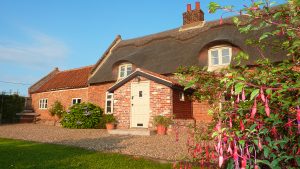 I set up East Ruston Cottages, the first totally dog-welcoming holiday cottage agency in Norfolk, in 2008 after having experienced lots of holidays in supposedly 'dog-friendly' cottages in the UK. I was determined to set up something to satisfy the needs of the many UK dog owners who wanted to relax on holiday with their pets. I had been on 'dog-friendly' holidays where we had to pay extra for the dogs, not allow them on the sofas or arrived to find that the outside area wasn't at all secure.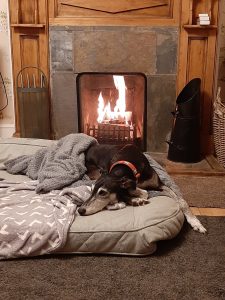 Every time I came home to Norfolk after a holiday with my dogs, I was struck by just how dog-welcoming this county was compared to other parts of the country. So East Ruston Cottages (ERC) was born and took off from day one! Given that I only had two properties in the agency at the
beginning and they were both in East Ruston, the name was fairly logical.
Thirteen years later, with properties up and down the coast from south of Cromer to Winterton, I wish I had been a bit more imaginative with the name, but I never anticipated it would grow so big! I had very little business experience so I learnt a lot 'on the job', and I always try to keep learning,
developing and improving – even today. We have a LOT of repeat guests and we have a very popular reward voucher scheme to thank them
for their loyalty. They can choose from a selection of vouchers for local shops and cafés when they book. These are left for them at the cottages and encourage them to spend their money locally.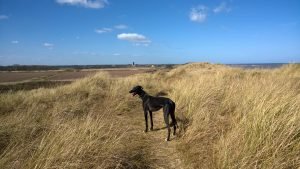 We are truly lucky to have SO many dog-friendly businesses in the area and are spoilt for choice. All of the vouchers are for places I use regularly, and all of the cottages are in areas I know well; so I can recommend the nearest dog-friendly pub or beach or places to visit, where to buy dog food and more. That local knowledge is very important to me and to the guests.
I am lucky enough to have a fabulous team of owners and probably pull them into the business more than any other agency. It helps to keep ideas flowing and to ensure their loyalty to the ERC brand. The majority of them live near their properties, and those that live away visit regularly. I encourage them (and it doesn't take much!) to use local suppliers for their welcome packs.
The generous cottage welcome packs contain some of Norfolk's finest produce – from our very local suppliers, Nero's Kitchen biscuits in Happisburgh, Tavern Tasty meats in North Walsham, local jam and
preserve makers, to the larger Norfolk companies – Kettle Chips, Norfolk Apple Juice and Norfolk soap.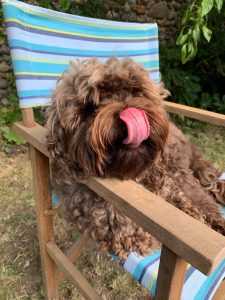 Our owners use local cleaners, gardeners and laundry services as well as visiting the local pubs, cafés and beaches themselves. We even have owner social events – the last one saw 16 of us having a few bevvies at one of our local dog-friendly pubs!
I am often asked if can expand into other areas of the country, but I just don't think anywhere tops Norfolk. We will carry on keeping it local!
Sue Allen
Owner of East Ruston Cottages