The Trails of Norfolk: Wells-next-the-Sea
Here's another instalment of 'The Trails of Norfolk' from BLN Kickstart Recruit; Chloe Hughes, this time sharing her love of Wells-next-the-Sea …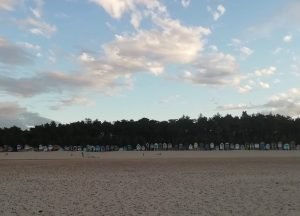 Wells-next-the-Sea is one of my favourite places to visit here in Norfolk. Whether you live in Norfolk or you're here on holiday, I definitely recommend visiting this coastal gem – especially the beach during sunset hours. 
There is so much to do at Wells, including an indoor play area for the kids, an arcade, seaside shops, a woodland walk near the beach, and many more exciting things to fill your day. 
There is plenty of parking too; you can park a short walk away from the beach or there are a few parking areas in the centre of Wells.
The reason why Wells-next-the-Sea is one of my favourite places is because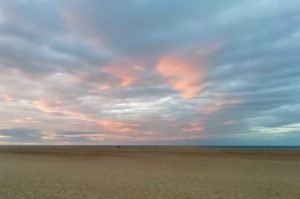 I love the beach. Whenever I have been to Wells beach it's usually quiet and peaceful – I do tend to go late afternoon when it's less crowded. It's nice to listen to the waves crashing onto the shore and to watch as the sun sets, filling the sky with lots of different colours – the photos don't do it justice! Another good thing about Wells is that it's dog-friendly. I usually take my dogs with me when I go and they enjoy it as much as I do. There is, however, a part of the beach that doesn't allow dogs, so if you are not much of a dog lover you can visit the non-dog side of the beach.
Wells beach is well known for the colourful row of beach huts that sit at the top of the beach. It's nice to walk along and see the different colour choices and patterns, some even have very quirky names! The beach is also famous for its seals. Most of the time I have visited I have been lucky enough to see them.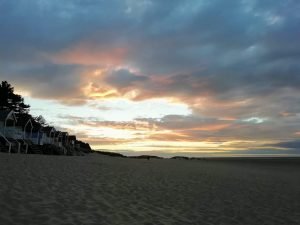 Going back to the many things you can do at Wells, one of those activities is "crabbing" or fishing for crabs. It's not for everyone but it's a well-favoured activity by coast lovers. 
I would also recommend the resort as a place to take your camera as you can get some amazing shots of the coast, town or the boats by the harbour. So, if you have a day off and are looking for something to do, then plan a trip to Wells-next-the-Sea – you will not be disappointed. 
Photo Credit: Chloe Hughes