Jade Tinney – Head of Corporate and Commercial team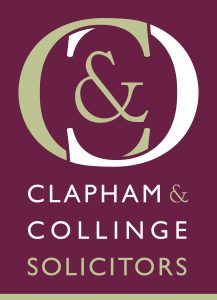 Clapham & Collinge Solicitors are delighted to announce the promotion of Jade Tinney to Head of Corporate and Commercial.
Jade Tinney qualified as a Corporate and Commercial Solicitor with Clapham & Collinge in 2015, after undertaking her trainee solicitor training with the firm. Jade acts on behalf of business owners and a number of national and local charities and not-for-profit organisations, advising on a broad range of corporate and commercial matters including business and company acquisitions and disposals, management buy outs, shareholders' and partnership agreements, corporate restructuring and lending, contract reviews and terms and conditions.
Jade, who is a recommended lawyer in the prestigious Legal 500 guide (the leading guide to law firms in the UK) said "I am delighted to take on the role of Head of Corporate and Commercial at Clapham & Collinge. It's an exciting time for the department which has seen steady growth over recent years and I look forward to that continuing for the benefit of our business clients across Norfolk and further afield."
"Jade has been key in building our Corporate and Commercial offering, she regularly represents the firm at our legal seminars, business networking groups and provides important legal updates to community-based business groups. I am delighted that we are able to recognise Jade's progress, contribution and commitment to Clapham & Collinge with this promotion." said Mark Kermez, Managing Partner.
"It is a very exciting time for the firm, after a period of strong growth and investment our Business team now incorporates 5 distinct areas and by November 2018 will see 20 employees forming the overall team. We look forward to making further announcements very soon!"
Clapham & Collinge Solicitors provide a full range of commercial legal services to businesses in Norfolk. For more information, visit www.clapham-collinge.co.uk call 01603 693500 or email [email protected]