#BuyLocalNorfolk auto retweet – How to check if you are on our members list
Great news! Our auto retweet feature on Twitter is back up and running. This means that if you add #BuyLocalNorfolk to your tweet, we will automatically retweet it to our profile. So even more free visibility for your business. You can't argue with that.
There are just two conditions to getting your tweet on our profile:
You are live on our Twitter feed, please do not swear!
You must be a member on our Twitter list.
It's really easy to check whether you are on our list – all you need to do is log on to your Twitter profile on your computer or laptop and follow the instructions below.
On your Twitter homepage, navigate to the menu on the left.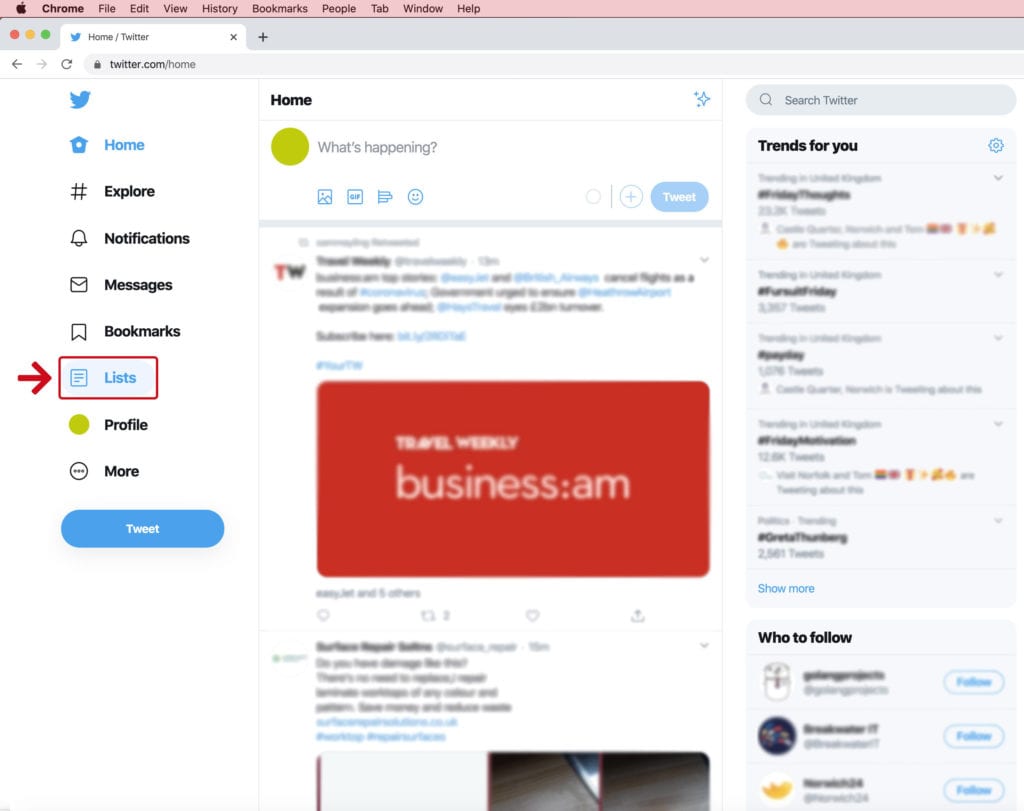 Choose 'Member' from the three tabs at the top of the Lists section.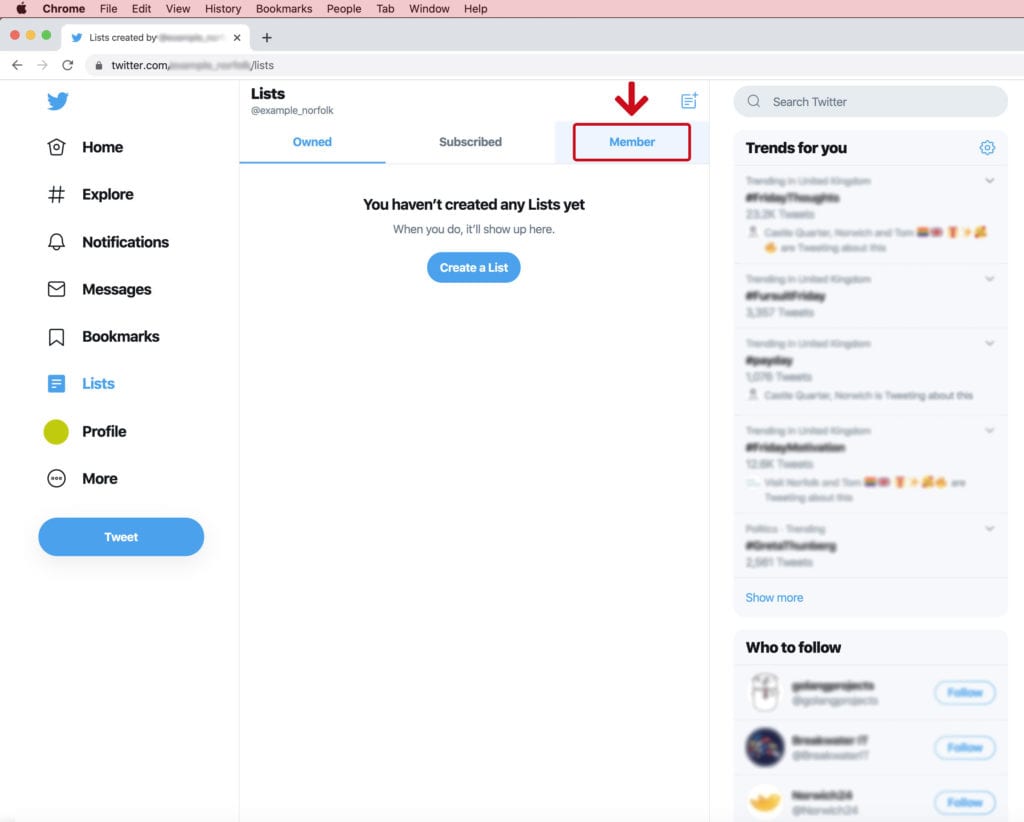 If you're on it, you will see 'Buy Local Norfolk Members' listed.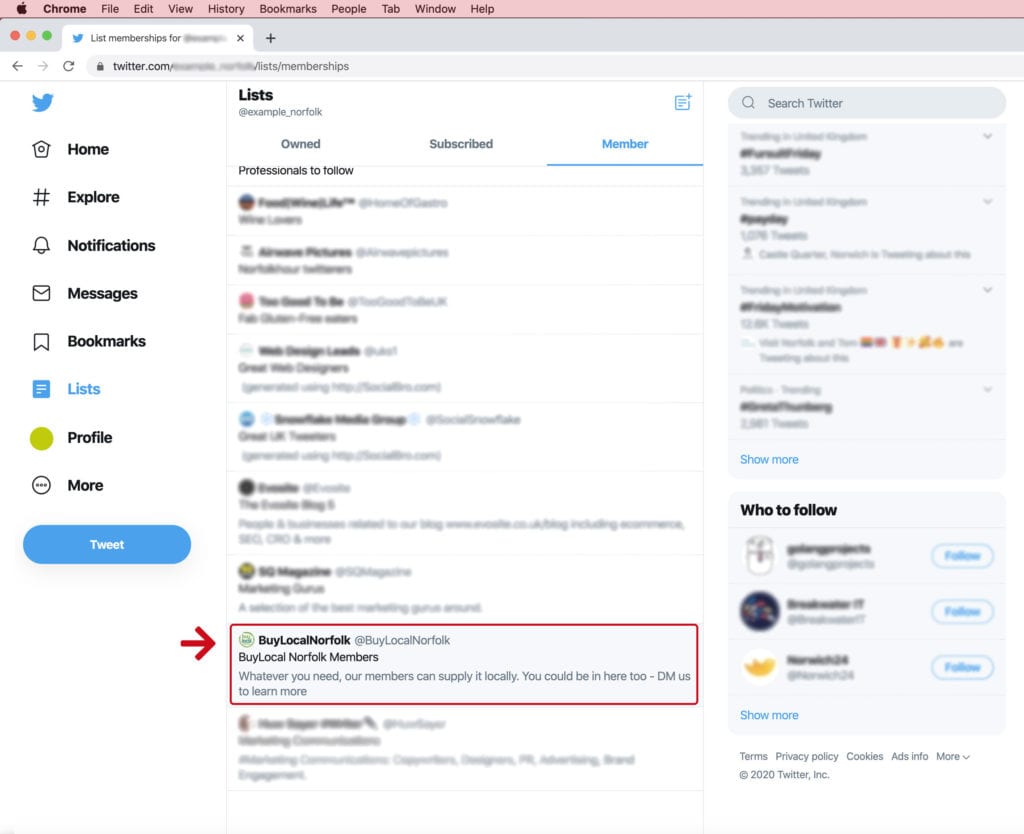 When in the list, you can see all the tweets from our members in one handy place.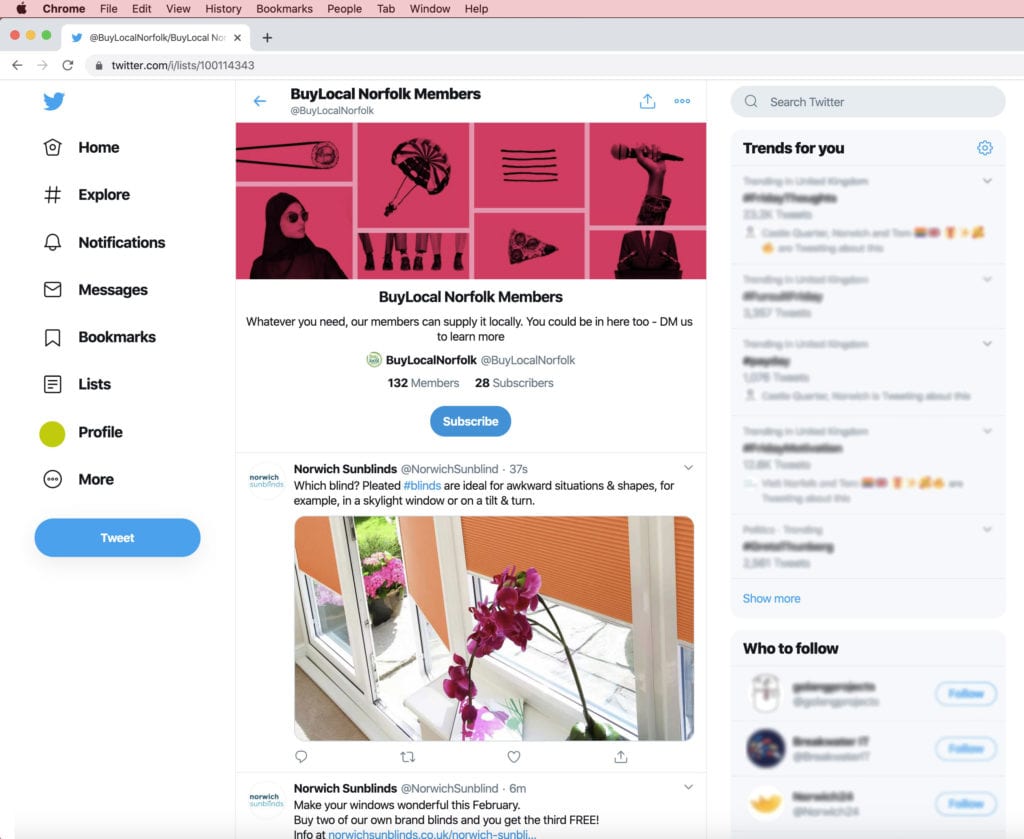 If you're not on the Buy Local Members list, get in touch and let us know your Twitter handle. We would be happy to get you added.
We look forward to seeing your tweets!