Stand Out From The Crowd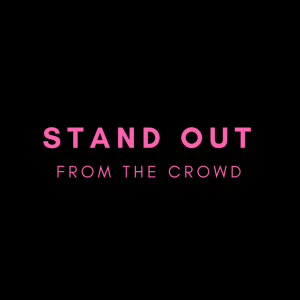 A new build filled EDP Property supplement this week has fuelled my need to get this blog out as soon as possible. Many articles in the weekly newspaper talked about the shortfall in new homes being built and the targets being set for the future show no sign of being met. The powers that be need to address this issue as the housing future doesn't't look good for an expanding population. I could easily roll into a blog about timber frame versus brick and block or off-site construction versus traditional methods but I'll leave that to Ron Beattie and the like to fight that battle. What caught my attention this week and many other weeks is the carbon copy specification of all these new build developments in Norfolk and the biggest feature they are all omitting. Smart Home.
This week I attended the exciting Talking Tech event in Norwich organised by Norfolk Chamber of Commerce. It was a thrill to be part of this annual event which celebrates and promotes the technology advancement of Norwich and Norfolk. We should all be proud of the exponential growth of our local Tech City. So doesn't it make sense that new build Norfolk homes should ride the technology wave and show the rest of the United Kingdom building community how a home should be built for the future?
The standard new home features appear to be zoned heating, integrated kitchen appliances and a double garage for the larger properties. Exciting as that might be to buyers they're hardly difference makers when buyers are comparing properties. Technology services plays a big part in the decision process these days. How fast is the broadband in the area? Is there a good 3G or 4G service in the area? Having access to super-fast home and mobile internet is essential for every age group of buyer. Giving them some technology in the home to control with their phones will be an appealing feature to customers.
Recently I visited a trade convention in Southern California and had the opportunity to speak with home builders and technology installers and spotted startling differences between the specification of UK homes compared to the US market. Big name home builders are making Smart Home living a standard part of new construction homes. Features like voice controllable lighting and heating are pre-installed, homes are Wi-Fi friendly with wireless equipment being pre-installed and the biggest sales tactic employed by the developers is the labelling of the homes that they Work with Apple or Work with Amazon Alexa or Work with Google.
Endorsing that your new builds work with the biggest names in technology is sure to be an enormous benefit to home buyers. Individuals and families are armed to the teeth with Smart products and the next home they buy must be ready for the now standard 20+ devices they possess. Could you be one of East Anglia's first developers to truly build homes for the future?
Building a Smart Home isn't the major challenge it once was. Many of you might still have preconceptions or past experiences of home technology systems needing unfamiliar wiring and reliance on specialist tradespeople. You'll be delighted to hear that because the likes of Google, Apple and Amazon are involved the complexity is reduced and wireless technology is the backbone of new Smart Home platforms.
I'll end this blog with an example sentence I'm hoping to see in the New Homes section soon.
Features for Smart Home living include intelligent thermostats, smart doorbell, whole home wi-fi and voice controlled lighting. Our homes Work with Google, Amazon and Apple products.
I can picture the thumbs up emojis being messaged between your buyers now! Don't delay, make the first move today to stand out from the crowd. Your future buyers live smart.
Customised are your local home technology professionals.