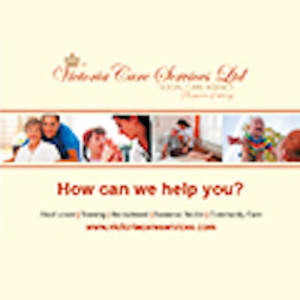 In addition to supplying Registered Nurses, Senior Care Workers, Social Care Workers, Assistant Teachers to work assignments in various organisational settings, Victoria Care Services also support those people who wish to remain at home and help them to be independent for as long as it is possible to do so. Or, in the case of Teaching Assistants, to help children and adults with learning difficulties wherever they need.
We select staff that have appropriate skills, experience and personal qualities to provide the kind of service that our service users and customers have come to expect.
We are mainly focused on the provision of a quality service and constantly looking for new ideas and other ways in which we can help the local community. Victoria Care Services works together with other local businesses and is involved with fundraising for local charities. We are also endeavouring to take part in the government apprentice scheme for staff.
We provide care and support for a range of service user groups including individuals with the the following:
Hearing and or visual impairment
Mental health needs
Early or late onset dementia
Learning and or physical disabilities
Children with special needs
Adults who are recovering from illness
Older people
Job opportunity…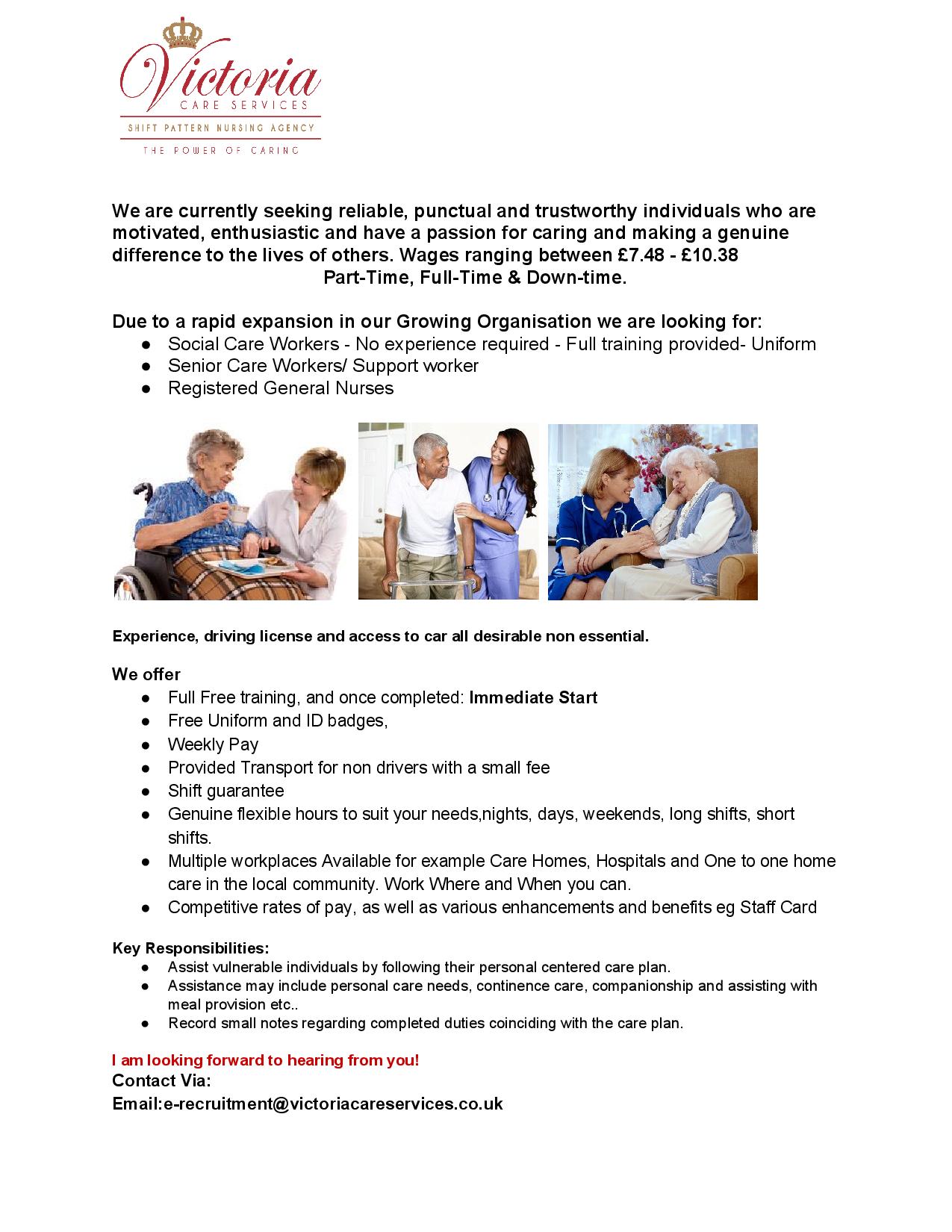 Email :
info@victoriacareservices.com
Web :
Phone :
01603 926 310