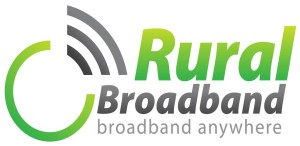 Wherever you are in Norfolk you can have 20Mbps Broadband with one of our Satellite receivers. Short or long term hire Rural Broadband can tailor a package which delivers the Broadband you need at a surprisingly affordable cost. Call us today for a genuinely friendly chat with someone who speaks English as opposed to technobabble.
Satellite Broadband
Satellite broadband gives you faster access on-line, wherever you are. We have a variety of packages to suit, so if you are still waiting for fibre optic broadband to reach your door and still struggling with a dial up connection.
Cellular Broadband
Mobile 3G and 4G cellular broadband has opened up a new world of possibilities, giving you broadband on the move or faster broadband in areas that are not yet covered by the latest fibre optic or cable broadband services.
Wi-Fi Hotspots
Wi-Fi hotspots are ideal for holiday parks, pubs, restaurants, cafes and even coaches. Using simple software controls you can manage individual usage, or gather information from your customers when they login to use your Wi-Fi.
Wi-Fi for Events
Covering events and festivals around the UK, our mobile satellite installations can be set up anywhere as long as there is power. Free Wi-Fi at you're event means that you, your visitors and your performers will keep connected.
Rural Broadband provides managed hotspots, networks and wireless advertising solutions enabling retailers, councils, shopping centres, venue and event location operators to leverage the growing availability of wide area wireless internet access to attract and communicate with customers at much lower cost.
In our modern connected world the general public now expect either free or low-cost Wi-Fi access for the multitude of mobile devices now available.
Through our cloud managed Quality of Service (QoS) applications, Rural Broadband offers fixed UK IP addresses, remote access, VolP services, and industrial strength bonding of any of our permanent or mobile satellite, mobile and wireless solutions.
Email :
info@ruralbroadband.co.uk
Web :
Phone :
01485 572 253
Twitter :