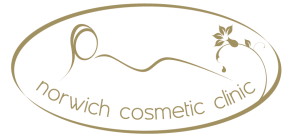 Norwich Cosmetic Clinic has been established for over 10 years and specialises in non-surgical therapies and procedures, as well as surgical cosmetic procedures. The Clinic is run by highly reputable cosmetic surgeons who are specialists in treating all skin conditions and offer a wealth of knowledge on all cosmetic procedures, providing the latest and most effective treatments and techniques in a state-of-the-art purpose built clinic in Norwich City Centre.
Norwich Cosmetic Clinic is able to offer pioneering techniques in facial and body rejuvenation, including a full range of injectable treatments and cosmetic fillers which are performed only by our highly experienced doctors.
As experts on all skin conditions, here at Norwich Cosmetic we also provide laser treatments for skin rejuvenation and body maintenance and owner, Mr Bijan Beigi, specialises in cosmetic surgery for the eyelids (blepharoplasty) and mid-face lift, improving both the function and cosmetic appearance, often dealing with referrals for complications of surgical and non-surgical procedures.
All the surgical treatments at the Clinic are provided by a registered medical practitioner or are supervised by a registered medical practitioner, and the primary purpose of all treatments offered is the protection, maintenance or restoration of the health of the patient receiving the treatment.
We also offer a Free Consultation with our highly trained therapists, so we are on hand for advice to all of our clients whilst they consider treatment.
Email :
clinic@norwichcosmeticclinic.com
Web :
Phone :
01603 877470
Twitter :
Facebook :