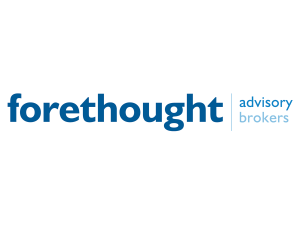 Forethought Group Ltd provide Management Consulting, and Commercial Insurance Broking services.
Forethought is built around our progressive, questioning and flexible approach which is well suited to most aspects of business consultancy, and insurance broking.
Alex Chappell BA, MBA, Dip MC, Chartered Manager (CMgr), a Fellow of the Institute of Consulting (FIC) and of the Chartered Management Institute, (FCMI) acts as your point of call from initial enquiry through scoping and onwards, and delivers the services as appropriate.
We love the brainstorming and scoping of new solutions to meet your needs, and look forward to hearing from you.
Alex
Alex.Chappell@forethoughtGroup.co.uk
Services we can provide include:
Consulting
Our highly qualified and experienced staff enable us to provide the right mix of business acumen coupled with latest (but only most relevant) theories and models.
External aspects:
• Business Growth – development and forecasting
• Strategy development and polish
• Marketing Strategy
• Market Analysis
• Competitor analysis
• Segmentation analysis
• Trend identification
• Strategic Alliance identification
Internal aspects,
• Health check reviews
• Performance improvement
• Trouble shooting
• Project management
• Change management
• Business planning
• Business start up
• Optimising Organisational Structure,
• Optimising Asset use
• Staff retention
• Talent management
• Enterprise Risk Management
Insurance broking
Arranging commercial Insurances as you may require
Check our website for client testimonials, or gives us a call to see what we do to help you
Email :
Info@ForethoughtGroup.co.uk
Web :
Phone :
01603 231 232
Facebook :