A unique range of jewellery, handcrafted in my Norwich Lanes Studio.
Inspired by colours and shapes in nature, my wirework and gemstone jewellery has an organic feel and every piece is unique.
Available in 6 Norfolk shops as well as from my Studio.
Commissions welcome.
Jewellery making workshops also available.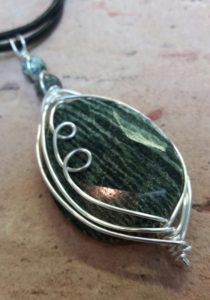 Email :
agatedesignsuk@gmail.com
Web :
Phone :
07758 486 270