About us…
Money – the energy flow of business
The directors of Buy Local Norfolk would like to offer huge thanks to Dean Arnett for taking the time to film and produce this for us.
What We Do
Buy Local Norfolk provides a unique accreditation process for genuinely local businesses in Norfolk. Having gained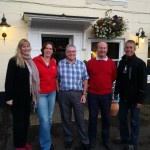 this accreditation, our member businesses are authorised to display the Buy Local Norfolk logo, identifying themselves to the growing number of businesses and consumers to whom buying local products and services is important.
The social, economic and environmental benefits of doing business in this way are vast; reducing carbon footprints, retaining money in the local economy and ensuring robust communities for those who live within them.
With a growing network of member businesses, the Buy Local Norfolk logo has become a recognisable mark throughout Norfolk. Our members also benefit from free to attend monthly networking events and members directories, both as an on-line searchable directory and a hard-copy book circulated twice each year.
The Directors

Martin Lake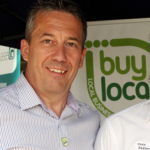 I was born in Norwich when Rowntree's (where my father worked) was in full production of Rolo, Munchies and Quality Street, Norwich City were playing football in division two and everyone knew where Bonds was. When I was four, and without any consultation at all, my parents moved my sister and I to Wymondham; where the schools Browick Road Infant, Robert Kett Middle and Wymondham Secondary imparted an eventful, safe and generally happy education. Briton Brush and Lotus Cars were two locally owned major employers at that time…how things on the business front have changed!
Over the last few thousand years Norfolk has done a fantastic job of harvesting its land, but has Norfolk been so astute in harvesting the money it generates?
500 companies control 70% of the world's wealth. These companies have to standardise their systems so they are able to offer a consistent product or service – I think this limits choice for buyers and works directly against local distinctiveness. I don't want Norfolk to become the same as every other county, I would like Norfolk to be a county which we are all proud call home, a place people want to visit and a place of opportunity and purpose. The only long term sustainable way of achieving that is to retain (harvest) more money within the Norfolk economy, and the best way to do that is to know which companies are truly local to Norfolk so buyers, visitors and shoppers can make an immediate and informed choice as to whether they invest directly in Norfolk or not. Survey after survey has confirmed that companies truly local to an area keep a far higher percentage of the money they generate flowing within the local economy.
I agreed to be one of the directors of Buy Local when it was first registered as a company on 18th May 2007. I am now chairman of this brilliant organisation and it is a great pleasure for me to work with the passionate and like-minded co-directors and members this organisation has attracted.
If your business is based in Norfolk and you love it here please do get in touch with us.
Mark Barton
From HGV driver to a director of Buy Local Norfolk, Mark has had a varied career, including shiatsu practitioner and researcher. Mark and Jenny Wilding established Research Plus+ in 1993. They carry out business and social research across the UK. Research Plus+ helps the local business community find out what their customers think – what they really, really think.
Originally from Yorkshire, this northern lad moved to East Anglia in 1988, where many of Jenny's relatives have lived for generations. Sssh but some of them lived south of the border!
Mark is a keen user of social media for business use, and has been asked to contribute as a guest blogger on a variety of blogs. He is an active contributor to the research and business community on Twitter, LinkedIn and Facebook. He also enjoys face to face networking and meeting people for real rather than just in cyber space.
Glynn Burrows
Having trained as a chef and after working in several places including France, he married a Norfolk "gal" and settled in Gressenhall. He has two adult children.
Now he is a self-employed historian and offers bespoke tours of East Anglia. Most of his guests are people wanting to find out more about their own family history but he has also taken several Professors, Lecturers and Writers around to places for their researches. He writes for several magazines and online publications "appears" on An american internet radio show as their English Correspondent and is in the process of writing several local history books. He is also the new face of History on Mustard TV.
Buy Local Norfolk is an obvious organisation for such a person. With a passion for his beloved Country he hates to see how it is being decimated with the loss of individuality of the towns as well as the beautiful city of Norwich and wants to step in and do somethig before it is too late. Buy Local Norfolk is a step in the right direction!
Sarah Ellis
It was whilst studying for my degree in Hospitality, Tourism and Leisure that I first became interested in the concept of sustainability and the notion that it doesn't just apply to environmental issues, but communities as well. When learning about the importance of tourists supporting local businesses, I realised this applies to our home communities as well. I've always appreciated the value of crafts people and small businesses; I understand the benefit and added value we get from a service provider or producer who takes a pride in their work and the place they live in.
I was born in Norfolk and raised on the border between Norfolk and Suffolk, both sets of parents and Grandparents are from Norfolk, my Father having been a sole trader or in partnership most of my childhood, I've seen how important it is to support local businesses first hand. When I started my own business and encountered bureaucracy within my local council, I called upon Buy Local Norfolk for support and whilst we were unable to win the battle with the council, Buy Local Norfolk did help me on the path to success.
It was a great honour when I was invited to become a director of Buy Local Norfolk, to sit amongst peers who are much more experienced in Business matters could leave one feeling out of one's depth but instead I am embracing this as a learning opportunity, the other directors being patient with me and of course I bring with me my own set of skills which are useful to a social enterprise. I confess I'm a huge geek so love all of the social media and internet stuff. I'm brilliant at getting out and talking to people and I have a fantastic sense of humour – an absolute essential in making sure we all get the most out of our meetings and friendships build on professional relationships
Julie Hunt
I was born in Norfolk, and grew up near Swaffham, before moving nearer to Norwich in 2001. I started my working life as a 'YT' working within a training provider office, before moving across to work in financial services, where I have been for the last 20 years.
I started my own local independent financial advisers firm 11 years ago, and the company has gone from strength to strength, and along with providing excellent service to local clients, we have been able to help many young people through the apprenticeship scheme and provide valuable work experience, something I feel very passionate about.
After joining Buy Local Norfolk two years ago, I was inspired by the drive of and the work carried out by the other directors, and wanted to do more to help raise awareness and help Buy Local Norfolk grow.
David Tuthill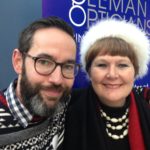 Having been born and raised in a very quiet, sleepy village in rural Norfolk, I'm very passionate about all aspects of Norfolk life. As often as I've tried to leave, something about Norfolk has always pulled me home. From the big, bustling city that is our majestic Norwich, to the beautiful old world charms of towns like Dereham, Holt and North Walsham to our amazing coastal line and everywhere in between. Norfolk truly has it all and is worth preserving for future generations to enjoy unspoilt.
Being a director of an ever growing, very busy independent opticians as well as a Dad to three amazing kids and spending a great deal of time with local charities, life is never dull! Taking on directorship with Buy Local has given me a real perspective on just how lucky we are to have such fantastic and unique businesses and people in our fabulous County.
I look forward, with the help and support of our other members, to growing Buy Local into the 'go to' hub of help and information for the people and businesses of Norfolk.
Thank You
There are several people who give their time and services to Buy Local Norfolk; we would like to thank:
Buy Local Norfolk Member, Jim Drew from Business Equip for designing and hosting our website
Jill Watkinson from Buy Local Norfolk Member The Space provides admin services, sending out membership packs to new businesses that join. Jill also is part of the social media team.
Photographer James Blake for some of the pictures on our website.